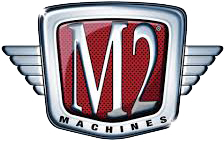 M2 Machines
Diecast cars with detail like no other.
Produced in limited runs, there's something for everyone - from classic Fords to Chrysler vintage vehicles. These highly collectable cars include moveable parts like bonnets and doors.
Pukekauri Ltd. is the proud supplier of M2 Machines in New Zealand.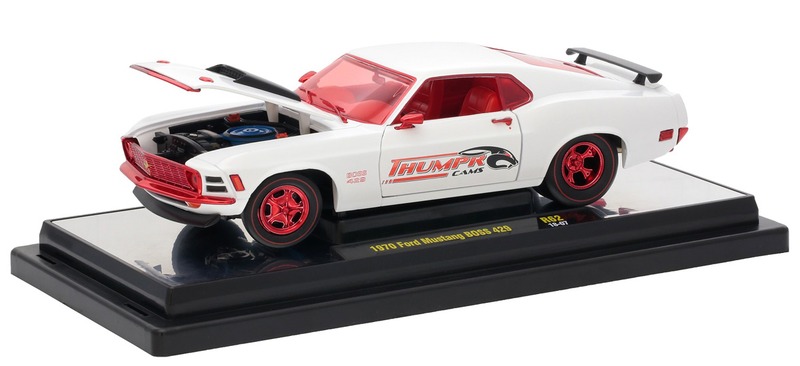 About Us

Pukekauri Ltd is the proud suppliers of the Detailed scaled Diecast M2 Machines. We ourselves have been collecting these cool Diecast for a while, but rather than purchasing off E-bay we wanted to Supply New Zealand with our favourite Collectibles.
Based in Waihi, we have an increasing product list and an interest in the Diecast Model industry we have been able to bring M2 Machines to New Zealand!
Why choose M2 Machines?
Specializing in 'American muscle', the Japanese favourites and other popular vehicles, M2 Machines are designed in Azusa, California, and delivered to distributors to supply the collectors market.
All vehicles produced are on a limited runs not producing massive amount of cars that it devalues collections. This has created amazing desirability.
M2 Machines release cars in sets at a limited range of between 5000 and 9000 worldwide of the standard collector's cars, usually in set of 6. Among the sets is sometimes a Chase Car. These are limited to a production run of 750 cars or sometimes less. Some collection sets have a Super Chase, which are a run of only 250 worldwide. Now that's a prize for collectors!
What varieties and scales are available?
1:64 Cars - in a acrylic display case (possibility of a chase or super chase).
1:64 Haulers - come with a truck and trailer (possibility of a chase).
1:64 Lifts - 2 x Collectors Cars on a 4 post work shop hoist display (possibility of a chase).
1:64 Carded cars - displayed on cardboard back packaging (possibility of a chase).
1:24 Collectors car
Contact Us
Pukekauri Ltd.
(NZ Suppliers of M2 Machines)
149 Hollis Road
Waihi 3682
NEW ZEALAND
P: 021 241 4547
Resellers: www.pukekauri.com